November 2016
H
MS Principal's Newsletter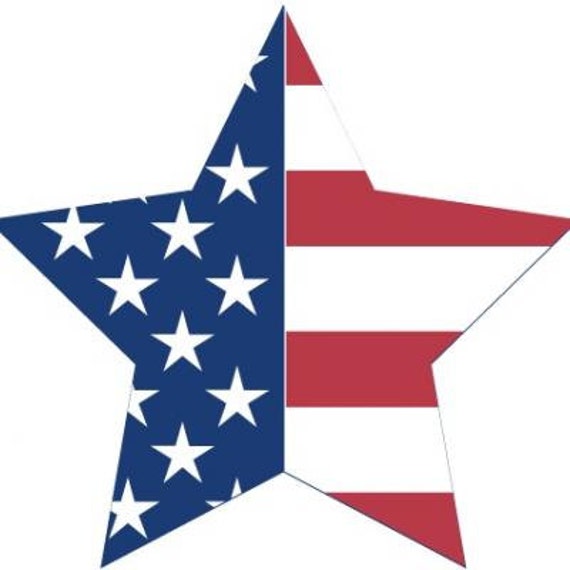 Veterans Day Celebration
On November 10, 2016, the HMS students and staff celebrated our veterans during our annual Veterans Assembly. We were honored with our guest speaker Lieutenant Colonel Howard Steadman, a Hampstead local veteran, and Director of the Jr. ROTC program at Pinkerton Academy. The HMS chorus and band performed patriotic songs at the assembly and the VFW Patriot Pen essay contest winners were announced by Lt. Col. Steadman. The following students were recognized with certificates, and cash prizes.
The top six were: Alexander Gilbert, Kiyoshi Dustin, Mary McCarthy, Macy Graves, Evan Samiotes and Madison Finocchiaro. Students were also recognized at the Hampstead Veterans Ceremony on November 11, 2016.
HAWK AWARDS
Quarter One
On November 15th, the entire middle school student body celebrated students who received the "HAWK" award given by teachers for students demonstrating exemplary character traits such as, Respect, Responsibility, and Friendship. Students received compliments, certificates and gift cards. The HMS student council also organized an all school activity after the awards.
The Prince and the Pauper Performance
November 17th, fifth and sixth grade students watched a live performance of the Hampstead Stage Companies Mark Twain's The Prince and the Pauper.
Hawk Talk
On November 17th at 6:30 pm HMS held its second "Hawk Talk". Administrators and staff led an open-forum with parents on topics such as, cyber-bullying and media safety. Our next "Hawk Talk" will be held on January 19 at 6:30 pm in the library. Topics will be posted on our website.
HMS Winter Band Concert
The HMS Winter Band Concert will take place on
Monday December 5 at 7 PM
. Featuring performances from the 6th Grade Band, 7th and 8th Grade Band, and Jazz Band, a wide variety of music will be presented. The public is welcome and there is no admission charge. All performers will wear their Hampstead Musician shirts with khaki (or similar) pants and clean shoes. Please avoid jeans and gym wear. 6th grade performers will report to the band room at
6:40
, 7th and 8th grade performers will report by
6:45
.
Grammy Award winning music educator works with HMS 7th and 8th grade band.
On Monday November 21, Grammy Award winning music educator, and director of fine and performing arts for the Salem, NH School District Jared Cassedy was at HMS to work with the 7th and 8th grade band as we put the final preparations on our Winter Concert. In his ever excited manner, Mr. Cassedy offered many suggestions for improvement to the group and the group took away many ideas to take their performance to the next level.
6th Grade News
On November 17th, the sixth graders enjoyed a fantastic performance of
Prince and the Pauper
right on our own stage. Two talented actors portrayed all of the characters in the play. Students and staff alike were thoroughly entertained!
In writing class, students have begun a new unit on informational writing. We will read three texts about mountain biking, synthesize the information, and write informational essays based on the criteria used to evaluate the quality of mountain bike trails.
In science class, we have been learning about energy and the Law of Conservation of Energy through various inquiry activities. Thermal energy is our next topic to explore.
Grade 6 Reading Students are learning Literary Elements through the work of renowned author, Margaret Peterson Haddix. We also continue our study of Greek and Latin roots.
Library Updates
Grades 7 & 8 have gone through 4 library centers. All students analyzed online profiles and considered what it means to create and maintain a positive digital footprint. Other stations: makey makey, snap circuits, and science videos. Links on the library website.
Grade 5 Book Party meets during lunch at the start of each month. In Nov., we also watched a few book trailers.

Notes from Chorus...
HMS Jazz Choir Coffee House Fundraiser
Group numbers, solos, raffles, refreshments, and fun!
HMS Winter Choral Concert
December 7th,2016 at
7 pm
NJHS NEWS
The NJHS members have been very busy helping this holiday season. Whether it be at the Health Fair or the PTSA Halloween Party in October, or The Mother's Club Craft Fair, the dances, the parent/teacher conferences, or Adopt-A-Highway in November, these students have been offering their time to help in the community!
In the up coming month, the students are looking forward to helping the PTSA with the Polar Express movie night, the Jingle Bell Shop, and maybe the Santa Breakfast. The students should be proud of the examples they are setting and the help they are offering. At this busy time of year, lending a helping hand is sometimes all we can do and all we need.
SLIDE SHOW ALL CALL FOR PICTURES
Mrs. Howard is looking for

Remember When photos

of the 8th grade class!!! Please send in photos of kids who are toddler age or older. Any grade is fine and any activity is fine! The more pictures, the better the show! Also, the more pictures you send in without them seeing, the better the show too!
The photos can be sent in either hard copy, CD, flash drive, or (preferred last) e-mail. Please make sure your child's name is on what they are giving to Mrs. Howard to make sure they are returned properly. These photos will be returned at the end of the year before graduation.